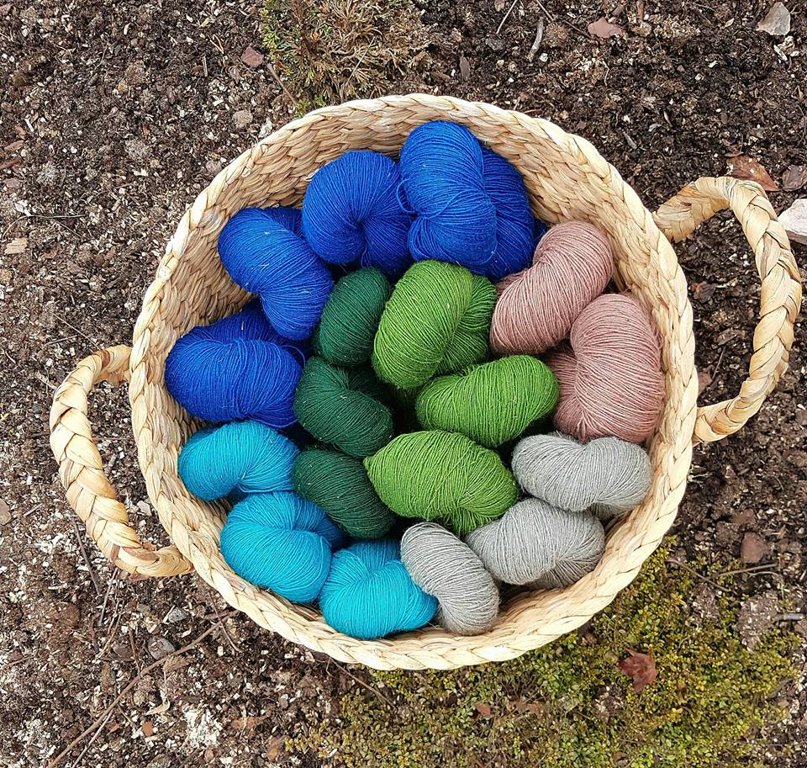 Picture from https://www.facebook.com/dundagaswool/

Dundaga's Wool Factory is the only wool processing company in Latvia which makes a complete wool processing cycle from wool washing to finished yarn dying. The wool only from Latvian sheep is used for yarn production. Purchasing this yarn we get the most natural and ecological product.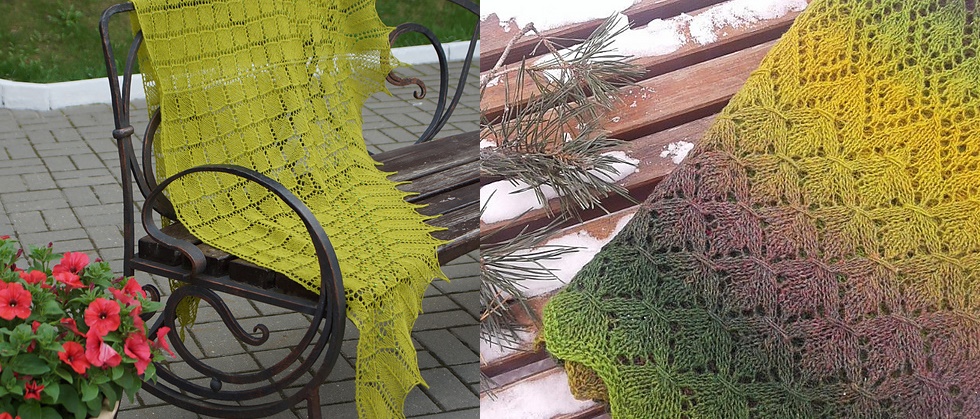 Pictures from
www.ravelry.com
Yarn manufacturing process has been preserved since ancient times and it is user and environmentally friendly. Chemical detergents are not used for wool washing - only filtered pond water and common salt. Chemical detergents destroys valuable wool contained lanolin. Washing by old methods allows to preserve the maximum of lanolin, up to 70%. Lanolin is providing wool warming and healing properties. It guarantees that your knitted socks and mittens will be very warm and will protect your legs and hands from bad weather conditions.
The yarn produced in Dundaga's Wool factory is very colorful. Lately the most popular is a
multicolored
yarn with long color transitions. Up to 19 color tones can be counted in one skein. Yarn in Dundaga's Wool factory are colored in small amount therefore your knitting will be not only warm but also completely unique.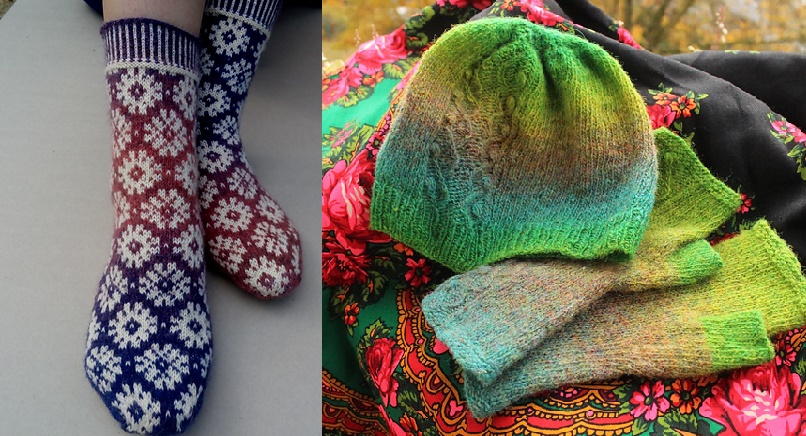 Pictures from
www.ravelry.com
As there are no chemicals used during yarn producing it is recommended to wash the yarn before knitting.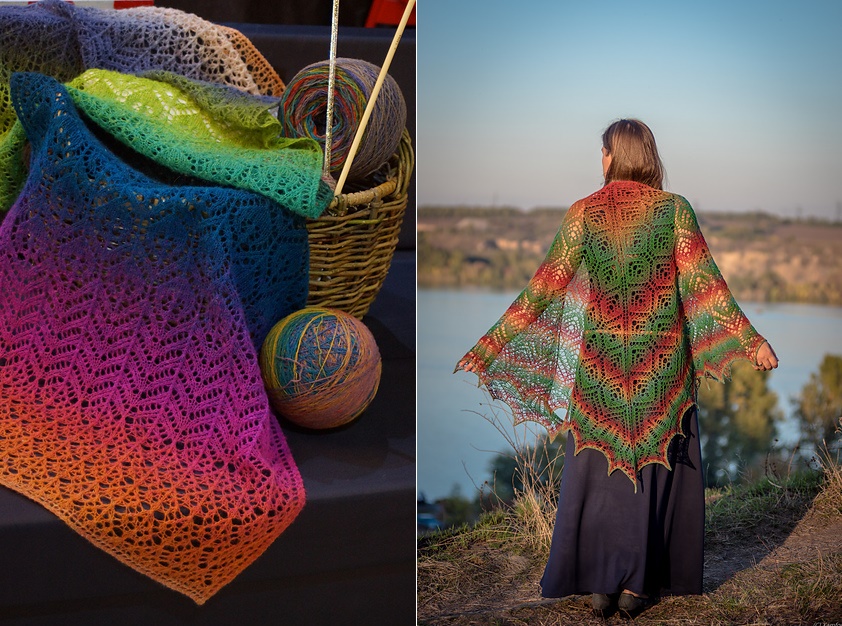 Pictures from
www.ravelry.com
Knitting and crochet are not just cruft not fall and winter. You have only to choose the right yarns and projects. There will be some tips on choosing the perfect yarn for your crafts in warm season.
1. Choose animal fibers for winter, plant fibers for summer.
Yarns and blends with cotton or bamboo are best for summer projects. In Latvia there is one special option - linen. In most cases linen has more advantages on cotton. Besides - linen is fiber from our latitudes therefore most suited for our needs.

2. Pick a color you love.
The first thing we tend to see when we look at a new yarn is the color, so choose colors that inspire you.

3. A fiber you love to touch is often a yarn you'll love to work with and wear.
When it's hot out we tend to wear fewer layers, so shawls and cover-ups will probably touch your skin. Many crafters hold a skein of yarn to their cheek or throat to see if it will feel comfortable.